According to professionals, you have a wide range of material options when you're picking a new gutter system for your home. After all, you're more than free to choose between materials such as vinyl, steel or even copper for your gutters. However, while these are all materials that are sure to serve your needs, there is one that you shouldn't forget to consider: aluminum.
In this article, Steinmeyer Roofing, Inc., the gutter and roofing installation pros with a reasonable roof estimate, reveals the advantages of aluminum gutters.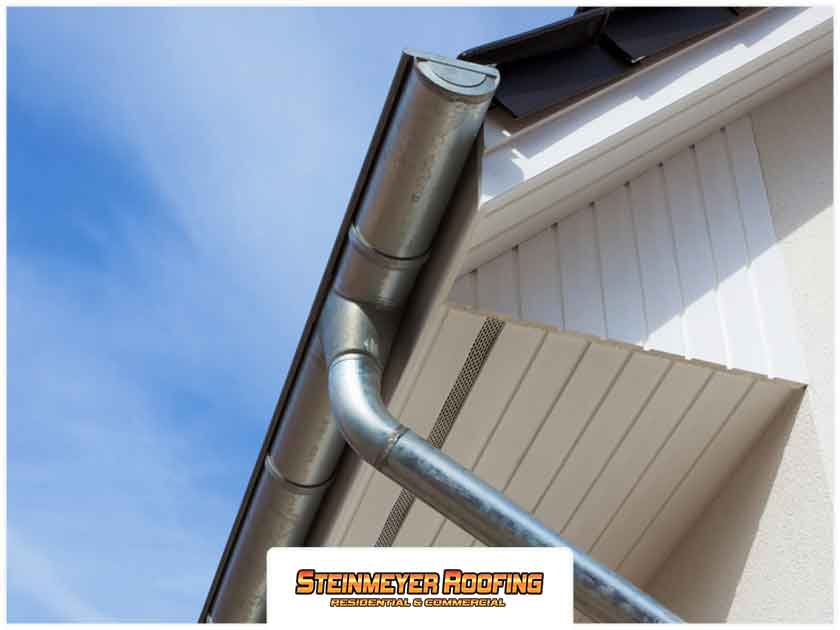 Easy to Install
One advantage of aluminum gutters is that they're incredibly easy to install. This is because aluminum is a lightweight material that allows professionals to easily move it around when installing. Apart from that, it also doesn't require the joints to be soldered by professionals, allowing you to save a significant amount of time and money as a result.
Durable
Apart from the fact that it's easy to install, aluminum gutters are also incredibly durable. In fact, experts say that so long as it's properly installed and maintained, it has an expected lifespan of 30 years and won't rust as well. This makes aluminum an incredibly cost-effective material that's suitable for long-term use.
They Require Little Maintenance
Believe it or not, aluminum gutters actually require very little maintenance as it doesn't need to be restrained or repainted year after year. All you'll have to do to maintain it is remove the dirt and debris that builds up on your gutter system. For assistance in installing an aluminum gutter system in your home, don't hesitate to turn to Steinmeyer Roofing, Inc., the pros in installing gutters and repairing storm damage to roof.
They Won't Crack
Another great advantage of aluminum gutters is that you won't have to worry about them cracking like other gutter materials do. Since they're not affected by temperature changes, aluminum gutters won't go through thermal expansion, preventing them from shattering or cracking in the process.
Looking for expert gutter and roofing companies who can help you improve your home? Look no further than Steinmeyer Roofing, Inc. When it comes to roofing and gutter installation projects, we are the number one service provider to approach and we won't let you down! Give us a call at (217) 202-4158 or fill out our contact form to request a quote.