Storm Damage Restoration & Insurance Claim Assistance
Nothing can steal your peace of mind faster than storm damage to your roof. Without a professional assessment, you will not know whether you need to file an insurance claim for damage and if there are active roof leaks above your head. Know the truth by calling the experts at Steinmeyer Roofing, INC.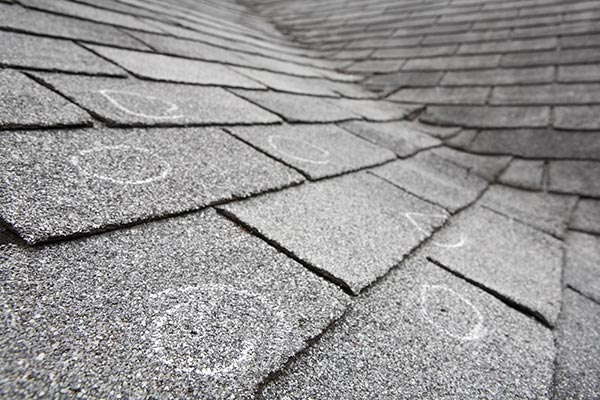 Fast, Professional Repair of Hail Damage
After a good old Midwest hailstorm, it's important to get a professional inspection of your roof. Asphalt shingles are engineered with a layer of mineral granules that protect the inner mat from UV rays and water infiltration. Hail impact often accelerates granule loss and shingle aging, which leads to additional problems and voids manufacturer warranties. Often you cannot identify hail damage from the ground, even damage that leaves a roof a total loss.
If you think you could have hail damage, call Steinmeyer Roofing to schedule an inspection. Then call your insurance company and ask for an adjuster to do the same inspection. If there are any discrepancies between our findings and the adjuster's findings, we can meet with the adjuster to go over the roof together and ensure all damage is documented.
Expert Insurance Claim Assistance
If you are dealing with storm damage to your roof, Steinmeyer Roofing has valuable knowledge on dealing with insurance companies and how to get your insurance claim processed in a more efficient and timely manner. We are happy to use this knowledge to make your experience of working with your insurance company smooth and hassle-free.
Get Peace of Mind Today
After the storm, Steinmeyer Roofing has you covered. We provide excellence to each and every client we work for. Call us today at (217) 202-4158 or complete our online form to schedule a storm damage inspection and estimate.