Champaign County's Leading Gutter Installers
Gutters are easily forgotten, so it's hard to believe that they are actually one of your home's biggest defenses! A gutter system prevents serious water damage to soffits, fascia, siding, decks, walkways and driveways, landscaping and even your home's foundation. That makes a quality gutter system a very important investment. When you need professional gutter installers to help you protect your home, get in touch with Steinmeyer Roofing, INC.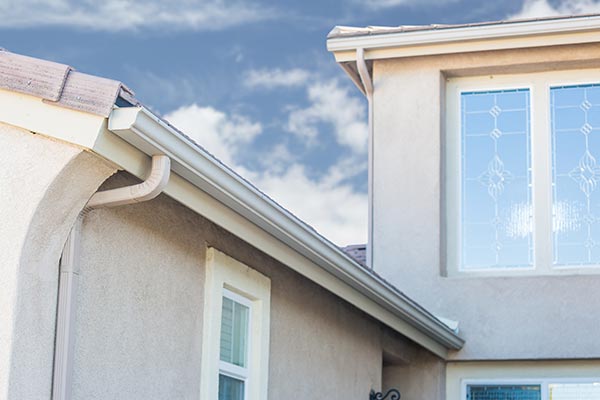 A Wide Selection of Gutter Materials, Styles & Colors
Steinmeyer Roofing offers a large selection of gutters, downspouts and gutter protection systems. Choose from materials including copper and aluminum, in round or rectangular shapes. We can customize a gutter system to fit your home's needs! Plus, you won't have to worry about leaks. Our seamless gutters are manufactured in one long, continuous piece to virtually eliminate leakage. We also use hidden hangers for a clean, professional finish.
Our gutter experts would be happy to help you choose a gutter system to complement your home's style and color scheme. We'll install it using the same attention to detail that has made us Champaign County's home improvement leader for more than two decades.
We Install Gutter Covers Too
Your gutter system must be properly maintained to provide the protection your home needs. A gutter cover system will make this job much easier by preventing leaves, twigs and other debris from clogging your gutters. Just imagine never having to clean your gutters again! Call for details.
Contact Us About Quality Gutters & Gutter Protection
When you're ready to update your gutter system, contact Steinmeyer Roofing at (217) 202-4158 or complete our online form to schedule a free consultation and quote. Let us walk you through the process and show you why so many area homeowners choose our company over all other contractors!