When it comes to exterior or interior design, consistency is key. This means it's important not to overlook seemingly minor details such as the color of the trim on your facade. In particular, the colors of the siding and trim should complement each other.
Looking to update your home's facade? Here are some tips on mixing and matching siding and trim color: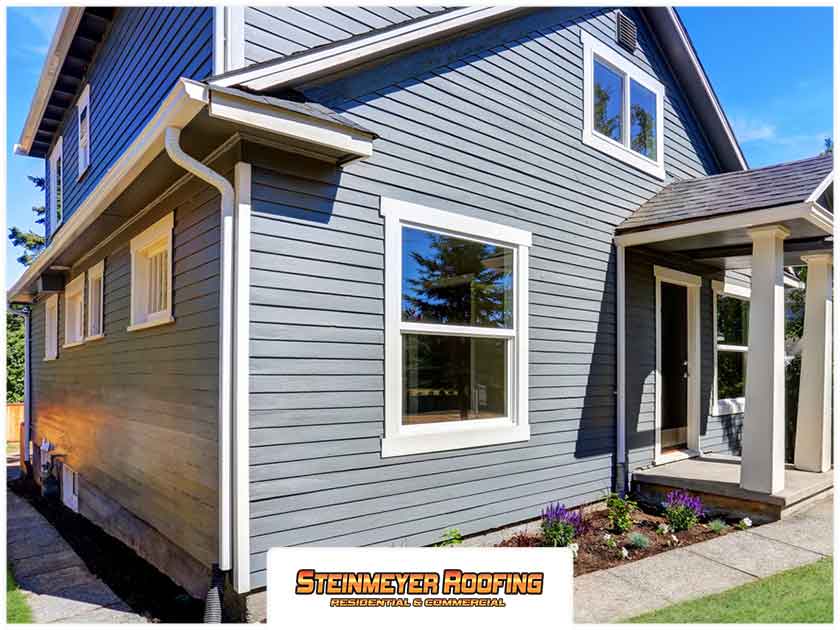 Use the Color Wheel
A good starting point is the color wheel, which can show you which colors blend together well. Here's an overview of the most used color harmonies:
Analogous colors – Analogous colors are located right next to each other on the color wheel. These colors are commonly found in nature and can give a calm, serene feel to any exterior.
Complementary colors – Analogous colors are best used in color schemes with low contrast, but if you want the colors on your home's exterior to pop, complementary colors would be a better choice. These colors are located opposite to each other on the color wheel and can help brighten up a dull exterior.
Triad – As the name suggests, triads are three-color combinations that consist of one dominant color and two colors from either side of a complementary color. Triadic color schemes are quite dramatic and can add a bit more personality to any facade. Keep in mind that you should follow the 60-30-10 rule when using a triadic color scheme. According to this rule, one shade should be used as the dominant color, another hue will serve as a secondary color, and the third color should be used sparingly as an accent.
Experimenting with different color combinations can be tricky. Fortunately, there's always the option of consulting a professional siding and roofing contractor if you're having any trouble coordinating colors.
Choose Classic, Neutral Colors
There's nothing wrong with using bold, trendy colors. However, if you're looking to maximize your returns, it's best to stick to neutral colors as much as possible. Unlike trendy colors, neutral colors complement a wide range of colors and have a classic aesthetic appeal that's withstood the test of time.
Want if you want to liven up your exterior? A professional contractor from a local exterior and roofing company can give you recommendations.
Looking for experienced exterior contractors near you?
Steinmeyer Roofing, Inc., a company with over two decades of experience, offers a wide range of professional roofing services, including gutter installation and roof replacement services. To request a quote, call us at (217) 202-4158 or fill out this form.